You are currently browsing the category archive for the 'Financial Globaloney' category.
Why are Euro-zone markets so jittery — up today, crashing tomorrow? One answer of course is the European economy is weak and uncertain  – just like its political institutions.
But there is a another answer that relies upon simple mathematics.
The financial key for countries like Greece and Italy is not to repay their large sovereign debts — no one really expects that — they must simply be able to outgrow them. If the economy grows faster than the compounding debt, the burden of the debt (as measured by debt to gdp) will slowly decline and tensions ease.
Suppose, for example, that country A has current debt equal to 100% of its gdp and has to pay 3% interest on its debt. They it can slowly escape the debt burden only if its nominal growth rate is higher than 3%. I stress the nominal part because the growth can be either real production increases or inflation. There is a big difference between real and inflationary growth for the economy, of course, but in terms of debt math it doesn't make any difference. Anything that increases the debt/gdp denominator will do.
Eurozone countries cannot influence their individual inflation rates because the European Central Bank controls the monetary levers and does not seem interested in risking higher inflation, so real growth is the only answer for them (unlike the British and Americans).
So this creates a three-factor problem: interest rates, debt levels and real growth. A country like Greece, which has a debt level more than 150% of its income according to this chart from the Economist website, must have real growth of 150+% of its sovereign debt interest rate — which is functionally impossible at today's interest levels. Writing down the debt is the only realistic option.
Germany, on the other hand, has debt equal to 82% of gdp and faces low interest rates. Growing its way out of debt is a realistic proposition (so long as Germany doesn't somehow inherit Greece's debt). But if growth slows down or interest rates rise dramatically, even Germany could have a problem. This is the concern with France, which has a slightly higher debt burden but much softer growth prospects.
So where do the jitters come from? Well, there are so many possible sources of good and bad news that the markets are whip-lashed. Today's good news on budget reforms (bringing the debt ratio down a bit) is followed by tomorrow's bad news on growth prospects, which in turn pushes up interest rates, which makes the bad news worse.
Fasten your seat belts. We are in for a bumpy ride.
When people ask me if I think we will have a double-dip recession I always answer no. A double dip would mean that we have had a recovery and then slipped back into the red. And we haven't. Anyone who looks at the job figures (or … better yet … is part of the unemployed statistical pool) knows that we are just bouncing along the bottom, not rising and falling.
Yes, I know that the stock market recovered pretty well (before it tanked and recovered and … well, you know). And yes, national output has risen, which is the technical definition of a recovery.
But I am not convinced. It seems to me that output fell so fast and far because retailers and consumers decided to draw down their inventories. Eventually the shelves were bare and so they reordered, causing industrial production to pick up. But now the shelves are restocked and orders have dried up again. That's what bouncing along the bottom looks like today.
Yes, I know that this is not the whole story. But the rest of the story isn't so different. It's a single dipper so far and that's not a good thing.
Martin's Wolf's column in yesterday's Financial Times comes to the same conclusion, but backs it up with more analysis. It is required reading. Here's a telling excerpt. Click on the link to read the entire essay.
"Many ask whether high-income countries are at risk of a "double dip" recession. My answer is: no, because the first one did not end. The question is, rather, how much deeper and longer this recession or "contraction" might become. The point is that, by the second quarter of 2011, none of the six largest high-income economies had surpassed output levels reached before the crisis hit, in 2008 (see chart). The US and Germany are close to their starting points, with France a little way behind. The UK, Italy and Japan are languishing far behind.
"The authoritative National Bureau of Economic Research of the US does define a recession as "a significant decline in economic activity spread across the economy, lasting more than a few months". This is to focus on the change in output, rather than its level. Normally, that makes sense. But this recession is not normal. When economies suffer such steep collapses, as they did during the worst of the crisis (the peak to trough fall in gross domestic product having varied between 3.9 per cent in France and 9.9 per cent in Japan), an expansion that fails to return output to the starting point will not feel like recovery. This is especially true if unemployment remains high, employment low and spare capacity elevated. In the US, unemployment is still double its pre-crisis rates."
Torschlusspanik: Noun. "The fear that time is running out to act, specifically in regards to a border closing. Literally, "gate-shut panic" — the feeling that medieval peasants had when the castle gates were closing for an upcoming onslaught by enemies."
In economics this German term is most closely associated with financial crises. Charles Kindleberger used it to describe the situation when investors (or speculators as the case may be) realize that there isn't enough liquidity to cover all the assets that they hold and all rush for the door (to cash out) at once. I don't have to tell you that the result can be pretty gruesome when everyone tries to squeeze out at once.
The current issue of The Economist features a cover story about the possible collapse of the Euro and it made me think about Torschlusspanik. The Euro was designed to make Torschlusspanik impossible by simply having no gate. There are requirements to get into the Euro zone, but no procedure to exit. No way out. Hence no gate shut panic. Simply unthinkable.
But now it is thinkable. In a recent poll of top economics bloggers, my answer to the question of whether the Euro would exist in five years (in some form) was still "Yes," but I said that there was a 40% chance that one of more countries would drop out. Forty percent may be a bit high (I wonder what odds The Economist would give?) but it indicates that I am now willing to think the unthinkable.
So what happens if Greece or another country leaves the Euro zone? I am starting to think that it will be a Torschlusspanik as every country with any doubts at all about the future rushes for the door. Weak countries that stay behind will certainly be subject to intense pressures both economic and political. And I am not sure that the terms and conditions to leave will become any better. Better find the door … quick.
Where would a Euro Torschlusspanik lead? I wonder.
>>><<<
Apparently Torschlusspanik has an anthem!

Globaloney 2.0 argues that the institutional structure of the global economy needs to change fundamentally if we are to avoid a repeat of the boom-bust cycle. If this is true, then the news from Bretton Woods, where many of the world's economic leaders are meeting to try to rethink the way we think about economic globalization, is very disappointing.
Click on the image of the Mt. Washington Hotel to see an interesting Financial Times report by Gillian Tett and Martin Wolf.
The op-ed page of the Financial Times was devoted to a single question in the January 4, 2011 U.S. edition — is globalization is retreat in 2011?  (Search for "globalisation" on the FT web page to find the articles discussed here.)
That's the most important question of the year, according to the FT gurus and one that I address in Globaloney 2.0.
A Zero-Sum Year? Yes and No.

Five points of view are presented in the FT. Gideon Rachman, author of a new book on the Zero–Sum World kicks off the discussion, warning that globalization (and the prosperity associated with it) is indeed threatened unless there is a "coordinated global recovery." Positive-sum actions are needed to prevent a spiral of individually zero-sum (which collectively become negative-sum) responses to the global crisis and the uneven recovery.
Former EU trade minister Peter Mandelson takes a contrarian view. He finds three reasons for optimism. First, he thinks technology that increasingly links us into tight networks is a positive force leaning against protectionist policies. Second, he finds that global leaders have on net kept their commitments to avoid beggar-thy-neighbor policies — a good sign. Finally, he believes that this might be the year that the Doha round of trade talks is completed.  Really! Well, I'm glad someone is optimistic about that!
Microchips and Metaphors
Google CEO Eric Schmidt picks up on the technology theme, arguing that open systems are the way forward, both in terms of information technology and more generally (open systems used here as both a techie term and a social metaphor). The focus should be on developing an open world to build the next economy.
Nandan Nilekani, former Infosys CEO, argues that if globalization does in fact retreat in 2011, it will be just a blip on the trend line. He argues that the rise of India and China will pull globalization forward. "Globalization might pause briefly in 2011, but it cannot be reversed when many billions of Indians and Chinese want it."
More? Less? Or Better?
Finally, Nobel-winning economist Joseph Stiglitz sounds a cautious note. "2011 will be a hard year for globalization," he says. The initial cooperative spirit of G-20 meetings in 2008 and 2009 have given way to more protectionist actions in 2010.  He paints a fairly dark picture of currents trends, including the continuing currency wars. "In a moment of dreaming one can imagine a better year," he says. There is hope for progress on trade, finance, the euro and so forth. "Some of this could happen, although I wouldn't bet on it. But we should still strive to make sure as many of these dreams come true as possible in the not too distant future."
My own viewpoint, as explained in Globaloney 2.0, is that perhaps we shouldn't worry so much about whether we have more or less globalization, but rather what kind of globalization. Some policies, like limited capital controls, that are being cited today as attempts to roll back globalization might in fact be useful improvements to the world wide financial system.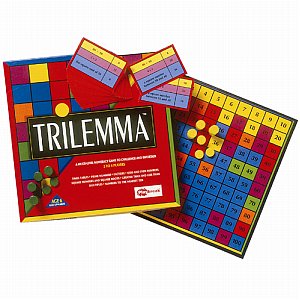 Niall Ferguson and and Ted Forstmann have an interesting op-ed in today's Wall Street Journal in which they suggest that the current efforts at financial reform must take into account an inherent trilemma. Since I am especially fond of trilemmas, their argument immediately got my attention.
A trilemma is a situation where are three desirable choices that are internally inconsistent. You can have any two, but once you've made this choice the third option is no longer feasible.
The classic example of a trilemma is choosing lunch in a busy cafeteria or food court. You can have good and fast, but it won't be cheap. You can have good and cheap, but expect long lines. You can have cheap and fast, but it won't be very good (if it was good, the price would be higher or the lines much longer).
I explain the concept of the trilemma in more detail in chapter 9 of Globaloney 2.0 where I explore the future of globalization in terms of two famous trilemmas: Mundell's international finance trilemma and Rodrik's trilemma of global governance.
Ferguson and Forstmann introduce a new dilemma that especially applies to domestic financial markets. The three options are (1) efficient capital markets; (2) no bail outs to big banks and (3) a depression-free economy.
Since 2007 we have learned  that picking (1) and (2) had a high trilemma price — we left ourselves open to  a economic crisis. Poor choice, I believe and the authors argue.
So what is the right choice? Well, I will have to give this particular trilemma more thought because trilemmas can be tricky (in particular, their constraints do not always bind).
But the argument that I make in Globaloney 2.0 suggests that some restrictions on capital markets (giving up (1) in the current context) has certain advantages. Some growth is sacrificed for a more stable financial and economic system. This is pretty much consistent with Ferguson and Forstmann's analysis.
Their advice to financial reformers: don't imagine that you can avoid the trilemma and have a financial free lunch.
Good advice.
One of the themes of Globaloney 2.0 is the idea that globalization needs to be rethought and restructured if it is to be both economically feasible and politically sustainable. This isn't a message that policy makers seem to want to hear. Most of the ideas in the air today boil down to a simple "reset and replay" strategy. Reset the economy (at a lower level) and start playing the same old game again.
Honestly, it's enough to make you want to scream like my friend Homer shown here.
The good news is that some important people are taking the need to rethink and reform seriously. The International Monetary Fund, for example, has released a couple of policy papers that challenge the conventional wisdom about economic policy. They suggest that (1) maybe we need to rethink inflation-targeting goals and (2) maybe we need to rethink global capital market regulation.
Both these ideas challenge contemporary economic dogma. Both are worth considering. (Read this article in today's New York Times to learn more about the IMF's proposals.)
The Conventional Wisdom about Inflation
The conventional wisdom is for central banks to aim for zero inflation. The IMF papers ask if maybe low but predictable 4% inflation might not be better. Why? Well, the Times article gives one argument, but my opinion is this.  When global financial crises hit, central banks sometimes need extreme tools to use to combat the effects. Sometimes (as we saw in Japan in the 1990s and around the world in recent years), pushing interest rates down to zero is not enough. In extreme emergencies you need to actually make interest rates negative (in real inflation-adjusted terms).
If inflation is zero, then the lowest that real interest rates can go is zero in a practical sense. And, as I've said, when the big crisis hits, that may not be enough. A 4% inflation rate would give central banks room to lower real interests as low as -4%. The fact that the IMF wants to consider this option suggest that they take seriously the possibility of another major crisis.
(BTW I think this is the reason the Federal Reserve increased the discount rate last week. Raise it now so that there is more room to lower it later if that is necessary.)
The Conventional Wisdom about Capital Flows
The conventional wisdom holds that nations grow fastest when they have open access to global capital flows. The conventional wisdom, however, seems to ignore the fact that higher returns come with higher risks associated with these flows and there are good arguments to be made for imposing sensible capital controls to reduce risk.  The IMF acknowledges this trade-off and proposes some models of sensible capital controls.
Hopefully we can all appreciate today that maximizing return by maximizing risk is not maximizing common sense. Time to rethink the conventional wisdom.
I am not sure that many countries will embrace the IMF's new ideas, but I think this is a good place to start. Ideas come first, after all. The necessary policy changes can only build  upon them.
Is the Obama fiscal stimulus plan (with its enormous deficits) too much or too little? The right direction, a dead end or the road to Hell?  These are not new questions … as this music video makes clear. Enjoy!

The Wall Street Journal always publishes a special themed section on Mondays and this week's edition is particularly relevant to Globaloney readers. It's titled"Fixing Global Finance" and brings together a variety of experts and policy-makers to discuss four areas of international concern: the TBTF (too big to fail) problem, international financial regulation, financial innovation and "the regulatory frontier," which involves an attempt to reconsider the fundamentals of financial regulation.
The report makes good reading and the list of 20 action points is a good beginning. Although I don't agree with all the points made in this discussion I support the idea of a comprehensive approach to the problem of global financial stability. These are complicated problems and I resist simple solutions such as a Tobin tax or increased transparency.
A Tobin tax may be a good idea in the context of other changes and it is hard to argue against transparency, but the notion that you can just tax or shine lights and then financial markets will take care of the rest is naive. And that's not globaloney.
Who is the most influential economist today … the one whose  ideas offer the best guide to the current crisis? If you limit yourself to living economists, then names like Bernanke and Krugman come to mind along with many others, but it is obviously too soon to pick a winner.
If, invoking Keynes, you include dead economists whose ideas live on, then John Maynard Keynes (on the need for monetary stimulus)  and maybe Milton Friedman (on the inflation risks of monetary stimulus) need to be on the list.
I was a little surprised, however, to pick up today's Wall Street Journal and see a full page article on Arthur Cecil Pigou, "An Economist's Invisible Hand." Pigou, who taught at Cambridge with Keynes, was one of my favorite economists when I was teaching Public Finance. Pigou (pronounced Pig-ooo) developed elegant theories of the economics of externalities and generations of my students studied Pigouvian taxes — taxes designed to correct problems of external cost using the market system.
Pigou is relevant today, the WSJ article asserts, because he helps us think about market failures in a systematic way — and markets sure have failed a lot in recent years.  A nice point and one that emphasizes, as I try to do in Globaloney 2.0, that today's economic problems are market failure problems not just macroeconomic problems.
It's a mistake to reduce Pigou to his tax policies, but let me do just that for a moment because it connects so well to two current policy debates. What should we do about the global environment? It's an external cost problem, for sure, where private economic decisions generate potentially severe social costs to the world. Cap and trade is controversially at the forefront of public debate, but a Pigouvian tax (a carbon tax) would be simpler and provide a more market driven mechanism. I wonder if the WSJ was thinking carbon tax when they decided to run the big Pigou piece? Seems unlikely, don't you think.
Financial regulation is also an external cost problem. Financial firms take big risks and lots of other people pay the price when things go bad. New regulations and safeguards are the talk of the town, but a Pigouvian tax on financial transactions (especially perhaps the riskiest ones) would also be a solution. We would call it a Tobin tax today — using taxes to put "sand in the wheels" of global finance. Probably not something that the WSJ editors would want to endorse.
The carbon tax idea is very appealing in theory although I don't know how it would work in practice because of collective action problems. The Tobin tax, on the other hand, might be possible in practice, but I worry about the theory side. Pigouvian taxes assume that the markets they deal with are fundamentally stable — stable as an apply in a bowl as Pigou's teacher Alfred Marshall used to say.
But financial markets are different from other markets — they are not inherently stable — that's one of the points of my book. Taxing financial transactions and letting the market work may not be enough to safeguard stability and control external cost.