I'm reading Dani Rodrik's new book about the future of globalization. It's interesting, but there's something about the cover that bothers me. Can't put my finger on what it is.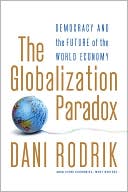 Oh yeah. It's that globe made out of a ball of yarn. Where have I run across that before?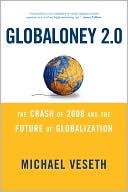 Now I remember. We used that idea on the cover of my 2010 book …
… and on this 2005 cover, too. It was a clever visual pun. "Unraveling the Myths" illustrated by an unraveling ball of yarn. A nice image, don't you think? Not quite sure how it illustrates Rodrik's paradox — anyone have a theory?
Well, they say imitation is the sincerest form of flattery, so I guess the artist who designed my covers at Rowman & Littlefield should feel sincerely flattered.