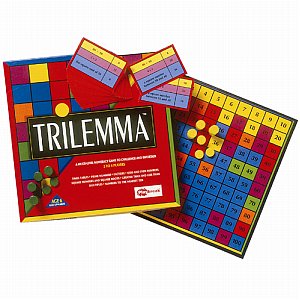 Niall Ferguson and and Ted Forstmann have an interesting op-ed in today's Wall Street Journal in which they suggest that the current efforts at financial reform must take into account an inherent trilemma. Since I am especially fond of trilemmas, their argument immediately got my attention.
A trilemma is a situation where are three desirable choices that are internally inconsistent. You can have any two, but once you've made this choice the third option is no longer feasible.
The classic example of a trilemma is choosing lunch in a busy cafeteria or food court. You can have good and fast, but it won't be cheap. You can have good and cheap, but expect long lines. You can have cheap and fast, but it won't be very good (if it was good, the price would be higher or the lines much longer).
I explain the concept of the trilemma in more detail in chapter 9 of Globaloney 2.0 where I explore the future of globalization in terms of two famous trilemmas: Mundell's international finance trilemma and Rodrik's trilemma of global governance.
Ferguson and Forstmann introduce a new dilemma that especially applies to domestic financial markets. The three options are (1) efficient capital markets; (2) no bail outs to big banks and (3) a depression-free economy.
Since 2007 we have learned  that picking (1) and (2) had a high trilemma price — we left ourselves open to  a economic crisis. Poor choice, I believe and the authors argue.
So what is the right choice? Well, I will have to give this particular trilemma more thought because trilemmas can be tricky (in particular, their constraints do not always bind).
But the argument that I make in Globaloney 2.0 suggests that some restrictions on capital markets (giving up (1) in the current context) has certain advantages. Some growth is sacrificed for a more stable financial and economic system. This is pretty much consistent with Ferguson and Forstmann's analysis.
Their advice to financial reformers: don't imagine that you can avoid the trilemma and have a financial free lunch.
Good advice.